14cm pot - 45cm tall
£29.99
£25.49
in stock

(shipped within 1-2 working days)
Position: a well-lit place with some direct sun
Soil: good potting compost
Rate of growth: slow
Hardiness: tender (indoors only)
Current height: approximately 45cm (+ or - 10% including the pot)
Pot cover: choose a 16cm pot cover to give a good fit over the pot

In time this plant will grow to around 2m or more. It is an interesting-looking plant with a bulb-like base that holds onto water (which means you don't need to water it very often), with a topknot of slender leaves that cascade around the stem. This pony tail palm does not need humid air, so copes well with centrally heated rooms.

Please note that the pot in the photograph is not supplied with the plant (which is sent out in a simple nursery pot). They do however make excellent potted plants, and if you wish to pot yours up, we do have a wide range of pots on our website to choose from.


Home care: Water well, making sure the excess water drains away freely. These plants dislike overwatering, so let the compost get quite dry before repeating the process again. Repot only when necessary, using a pot only a few centimetres wider than the bulbous base. Air temperatures should not dip below 7°C in winter.
Eventual height & spread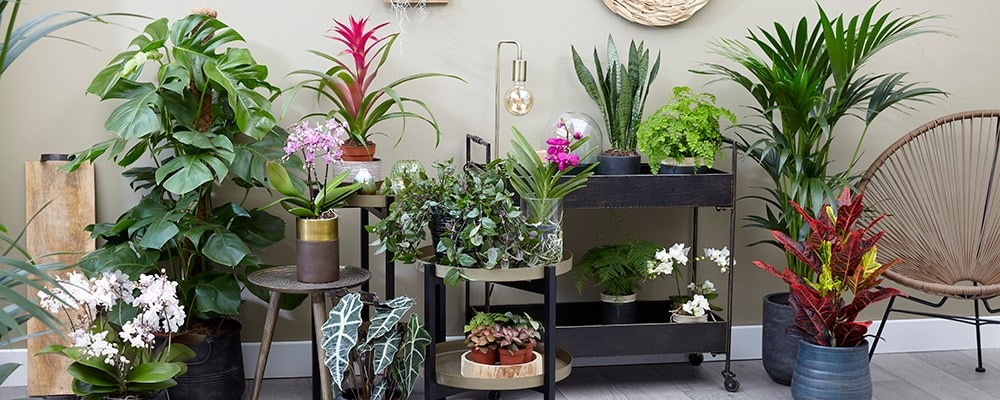 Which house plants you choose should depend on the environment you intend to keep them in, the space available, how much time you can spend preening them as well as your personal preference. For me, foliage house plants are the ticket, because they provid
Read full article