Hello and welcome
to our Garden Shop which is a joint initiative with Crocus. Crocus enjoy a great reputation for their plants, but can provide everything else you need for your garden. 15% of every purchase will go towards funding The Royal Parks for you and future generations. We hope you find all that you need!
As seen or planted in the Parks this season
Advice from our Park Managers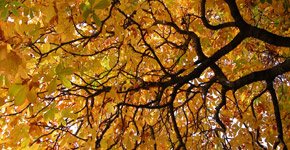 PLAN: Early Autumn is the time to start ordering and planting your bulbs like Iris and Tulips for next year. You should also be planting bare root woody shrubs, and it is the best time for planting trees at the end of Autumn to ensable them to become established before the dry summer months.
   
ENJOY: September is the month for the Dahlia, the tubers are easy to grow but remember to lift them before the onset of Winter. Acers should also give you a welcome splash of Autumn colour and grasses come into their own as the light starts to fall at this time of year. Consider planting grasses in your borders for a beautiful display of movement and structure. At the end of Autumn watch squirrels burying nuts to store over the winter months.
  
MAINTENANCE: To keep your lawn looking its best spike, scarify and top dress it in the early Autumn. Clear accumulations of leaves from the grass to prevent it from going yellow. Make your final hand weed, and hoe the shrubberies before the winter. If you have Gunneria crowns in your garden cover them at the first sign of frost to prevent damage.

THE ALLOTMENT: Your allotment should have kept you well fed with fruit and vegetables over the Spring and Summer months, and now is the time to start harvesting the tree grown fruit and remaining vegetables fruit. You should be planning for next Spring's crops by planting Japanese onions, garlic and strawberries. Take care when carving the pumpkins for Halloween!