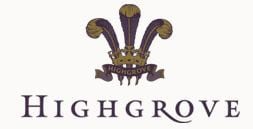 Since 1980 when The Prince of Wales first arrived at Highgrove, His Royal Highness has been transforming the gardens, creating a series of interlinked areas that weave their way around the house. Each of these areas has maintained its own individual character and purpose - and each has been much admired and emulated over the years.
With this in mind, we have put together the following collections. The plants they contain have been selected from a range that is grown in some of the most popular areas of the garden. So, whether it's the rich tapestry of colour in the cottage garden that has caught your eye, or you think the lush greenery of the stumpery would be perfect in your shady border, these collections can be used as a great starting point.
20% of all sales are donated to The Prince of Wales's Charitable Foundation.