Crocus Garden School
Gardening courses & talks 2018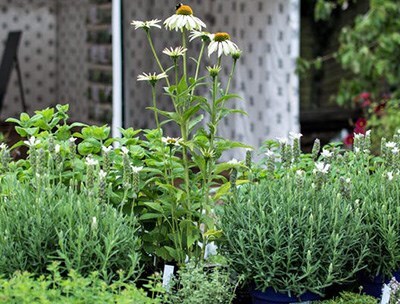 Growing Culinary and Medicinal Herbs
Join our hands on workshop to learn how to grow a wider array of culinary and medicinal herbs in your garden. Whether you want to create a dedicated area, grow herbs in the border Cottage Garden style or just stick to pots, this workshop will show you how to take your herb growing to new levels.
Thursday 31st May
10.15am-12.45pm £40.00
Introduction to planting design workshop
Learn how to create successful planting designs for your garden, taking your overall look from good to great. Our full-day, practical workshop will equip you with the knowledge, skills and equipment to create the planting effects you want.
Wednesday 4th July
9.30am - 4.15pm £80.00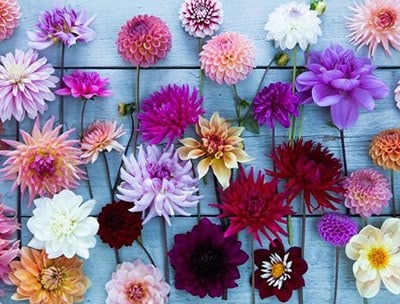 Dahlias for the cut flower garden
We're excited to be teaming up again with British cut flower grower and florist extraordinaire, Rachel Siegfried of Green & Gorgeous, who will be teaching this morning workshop on growing dahlias for cutting. She'll share her expertise and experience in selecting and growing the best and most beautiful dahlias for cutting. We'll learn how to use them to best effect in arrangements with a selection of other easily available materials and you'll create a beautiful hand-tied bunch of your favourites to take home.
Wednesday 3rd October
10.15am - 12.45pm £60.00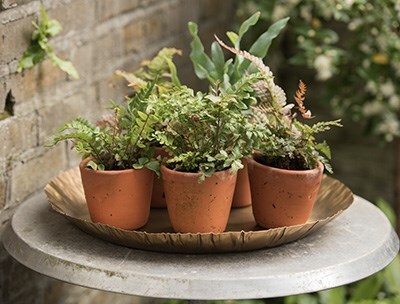 Gardening without plastic workshop
Plastic is everywhere in gardening, from modules, pots and labels to fleece and string. But by making just a few simple changes you can radically reduce or even eliminate plastic from your garden - benefitting your plants and the planet. Workshop tutor and veg-growing expert Sally Nex has been gradually evicting the plastic from her garden over the last two years.
Wednesday 10th October
10.15am - 12.45pm £60.00
Dorney Court Kitchen Garden
Crocus at Dorney Court,
Court Lane,
Dorney,
SL4 6QP
Opening times: 9am – 5.30pm 7 days a week