Crocus Garden School
Gardening courses & talks 2019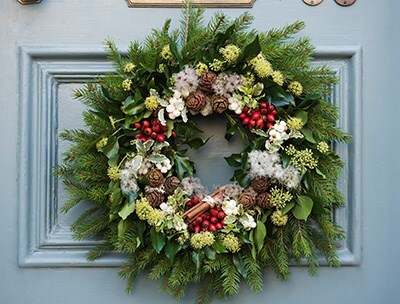 Christmas Wreath Making
Join us for a morning of festive wreath-making, creating your own large, beautiful wreath to take home.
When: Wednesday 11 December 2019 | 10.15 - 12.45 GMT
Tickets: £60 per person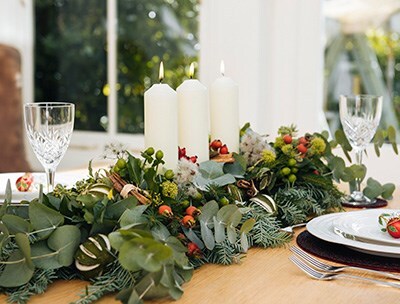 Deck the Halls: Christmas Table Decoration Workshop
Join us for a Christmas decoration workshop to make a beautiful, large, candle-lit decoration for your table or mantlepiece. We will use a wide selection of natural, sustainable materials and you will be able to adapt some of the techniques and ideas you learn for other indoor Christmas decorations.
When: Wednesday 18 December 2019 | 10.15 - 12.45 GMT
Tickets: £60 per person
Crocus at Dorney Court,
Court Lane,
Dorney,
SL4 6QP
Opening times: 9am – 5pm 7 days a week
EXPLORE CROCUS AT DORNEY COURT