Crocus combinations
Zantedeschia 'Garnet Glow' - calla lily & pot cover combination


Position: bright but indirect light
Soil: fertile: good potting compost
Rate of growth: average
Flowering period: spring
Hardiness: tender (indoors only)
Current height: approximately 50cm (including pot)
Pot cover: Includes a 14cm pot cover

A tender Zantedeschia to be grown as a houseplant, with lushous green arrow shaped leaves and stunning hot pink trumpet flowers on thick stems, a real showstopper! Grown from a tuberous rhizome, it will usually die down each year after flowering, but will re-emerge again after its dormant period.

Add a touch of style to your home with this bright white pot cover. Made from sturdy plastic, the pot has no drainage holes, making it ideal for use on table tops, shelves, worktops etc without any worries about leakage.

It also acts as a reservoir for any overflow after watering, letting your plant drink as and when it needs to.


Home care: Most importantly these plants like moisture. Like the forms grown in the garden they like a moist well drained soil, so keep the compost damp but don't let it sit in water. Feed with a high potassium feed after flowering.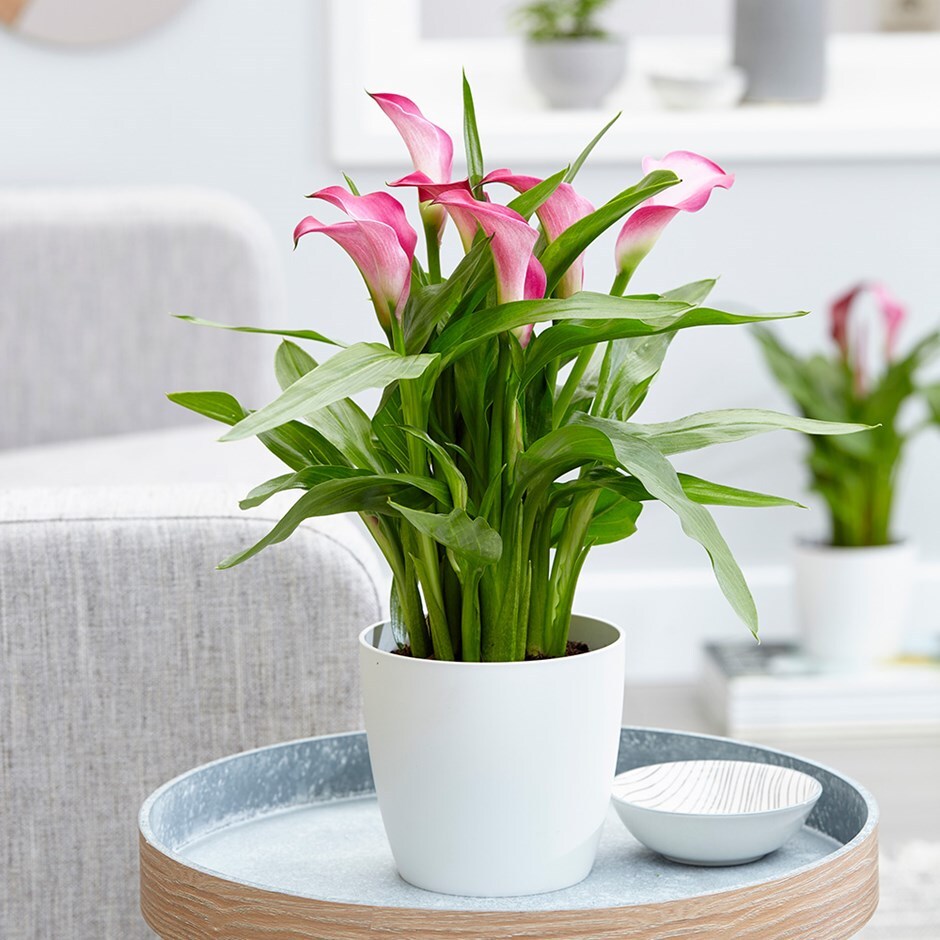 Zoom
Buy all 1 items for the combination
Total: £3.49
Availability: Unavailable
Please note some items are unavailable
Items included (click on thumbnail for more info)