Crocus combinations
Zamioculcas zamiifolia - fern arum & pot cover combination
Position: light shade
Soil: good potting compost
Rate of growth: slow
Hardiness: tender (indoors only)
Current height: approximately 110cm (including pot)
Pot cover: Includes a 30cm pot cover

This fleshy fern-like plant has glossy leaflets that zigzag out from the stout central stem. It has a distinctly upright habit, so is great if you want foliage that wont take up too much space.


Home care: Avoid over-watering by allowing the top of the compost to get dry before watering again. Water less in winter. Mist the leaves with water regularly and maintain temperatures above 15°C. Repot every few years in spring.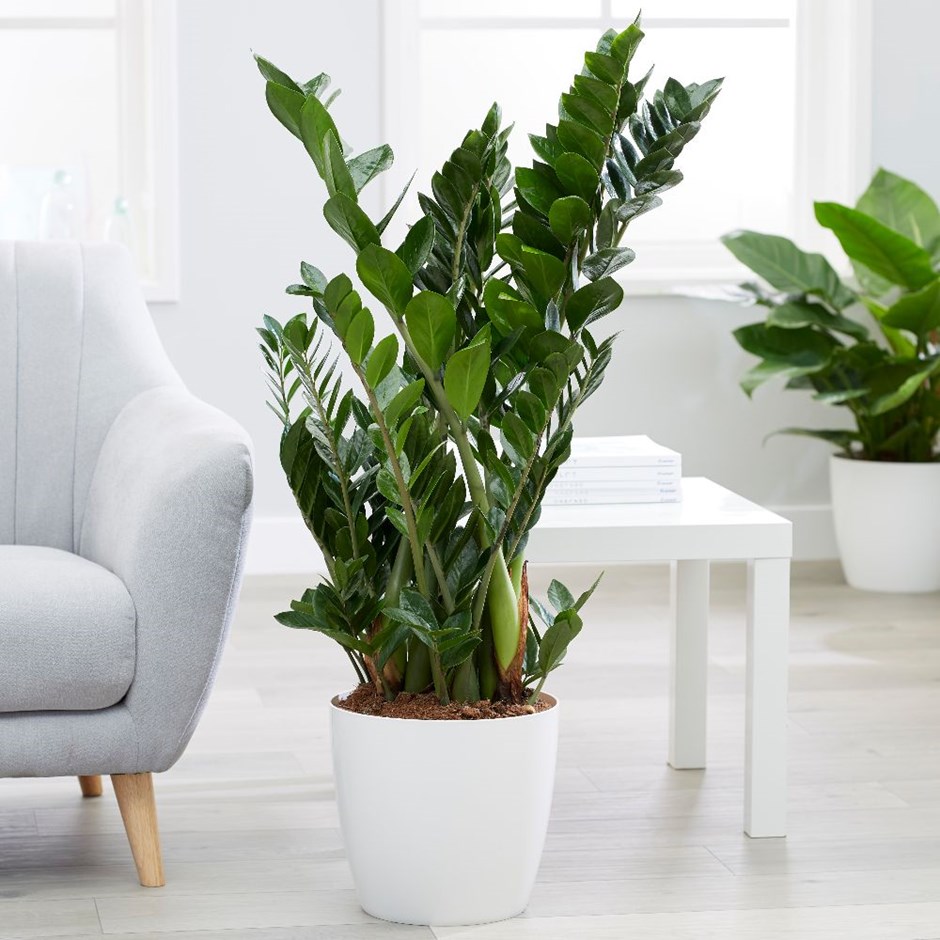 Zoom
Buy all 1 items for the combination
Total: £22.99
Availability: Unavailable
Please note some items are unavailable
Items included (click on thumbnail for more info)