Crocus combinations
Vriesea 'Era' - flaming sword & pot cover combination
Position: bright but indirect light
Soil: good potting compost
Rate of growth: average
Flowering period: spring or autumn
Hardiness: tender (indoors only)
Current height: approximately 45cm (including pot)
Pot cover: includes a 14cm pot cover

Leathery strap-shaped leaves that are irregularly striped with maroon-green form a funnel-shaped rosette, from which a luminous orange-red, spear-like raceme is jettisoned. The appearance of the flower usually signals the end of the individual rosette, however if you keep it in good conditions, you should soon find new shoots starting to appear from the base to take its place.


Home care: These plants like a constant warm temperature (minimum of 15°C/59°F). As they feed through the leaves, mist the leaves regularly throughout the summer. Most importantly don't overwater, let the soil dry out between watering.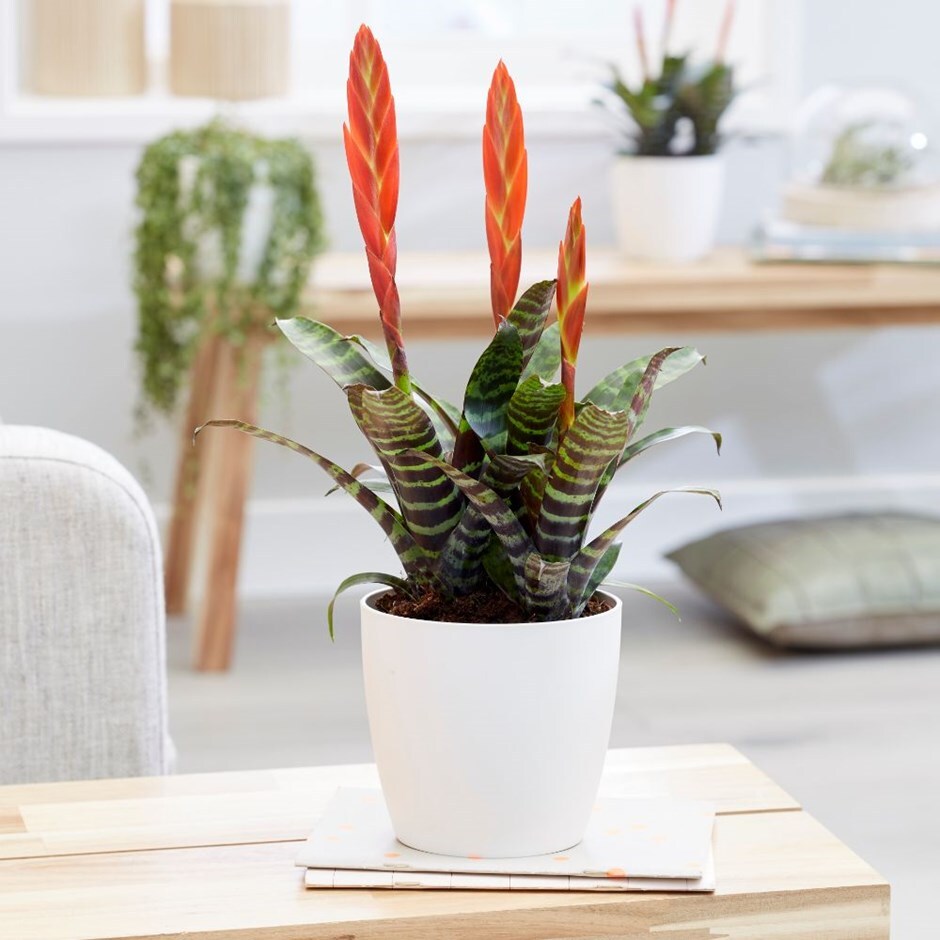 Zoom
Buy all 2 items for the combination
Total: £26.48
Availability: in stock (shipped within 2-4 working days)
Items included (click on thumbnail for more info)