Crocus combinations
Tradescantia spathacea 'Sitara' - Mosses-in-the-cradle & pot cover combination
Position: bright but indirect light
Soil: fertile: good potting compost
Rate of growth: fast growing
Hardiness: tender (indoors only)
Current height: approximately 25cm (including pot)
Pot covers: includes a 14cm pot cover

A super-easy, yet colourful house plant, which comes with a white plastic pot cover. That means all you need to do is unpack it, and pop it straight out onto your side table or desk.


Home care: Make sure that it is in a bright spot but not in direct sun, with a constant average temperature no lower than 10°C in the winter. Watering is simple, -water well in the growing season from spring to autumn, then reduce watering in the winter when the plant's growth has slowed down. You can mist the leaves occasionally in a hot summer.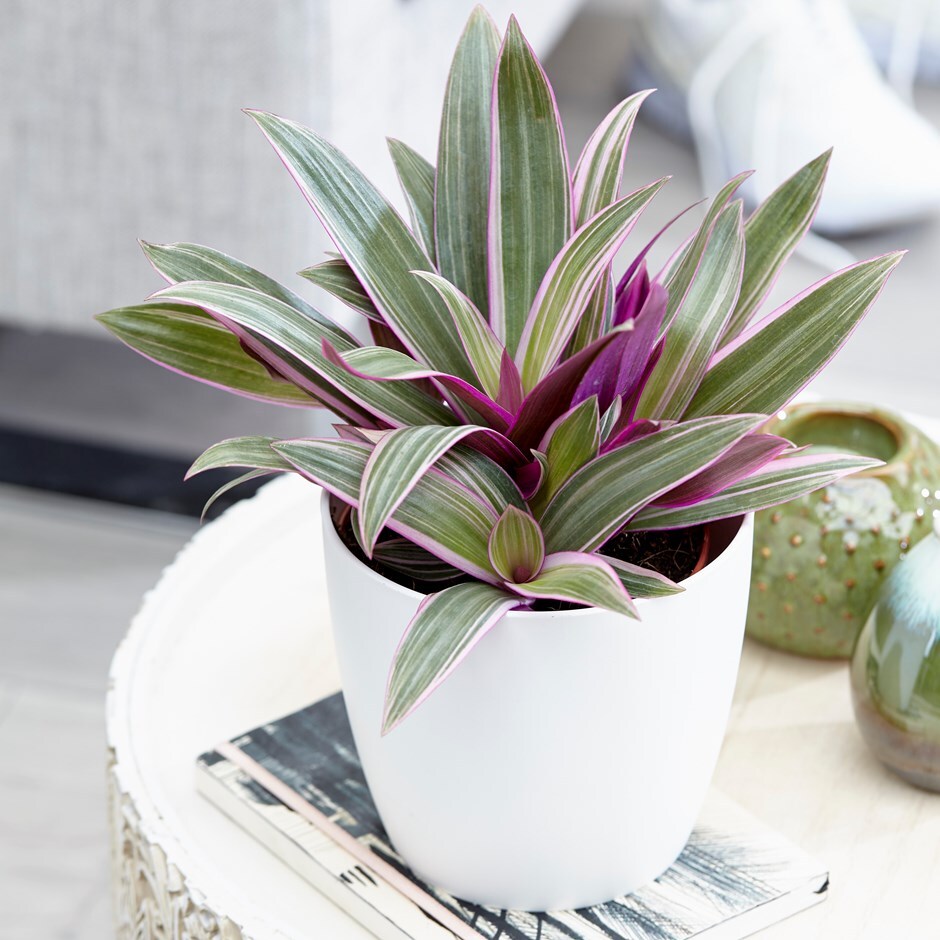 Zoom
Buy all 2 items for the combination
Total: £13.48
Items included (click on thumbnail for more info)