Crocus combinations
Tillandsia cyanea & white high pot cover combination


Position: bright but indirect light
Soil: good potting compost
Rate of growth: average
Flowering period: spring or autumn
Hardiness: tender (indoors only)
Current height: approximately 20cm (+ or - 10% including pot)
Pot cover: includes a 12.5cm pot cover

This belongs to the bromeliad family of air plants. Native to the rainforests of Ecuador where it grows epiphytic - it sits in the trees and takes in moisture through its leaves. This is one of the most popular cultivated forms with long narrow evergreen leaves which are red at the base, with the most amazing pink bracts which can have violet blue flowers in the spring or autumn.


Home care: These plants like a constant warm temperature (minimum of 15°C/59°F). As they feed through the leaves, mist the leaves regularly throughout the summer. Most importantly don't overwater, let the soil dry out between watering. They are so easy to propagate - as the plant matures it will produce baby offsets which can be potted up into a special bromeliad compost. A great way to increase your collection of these unusual plants.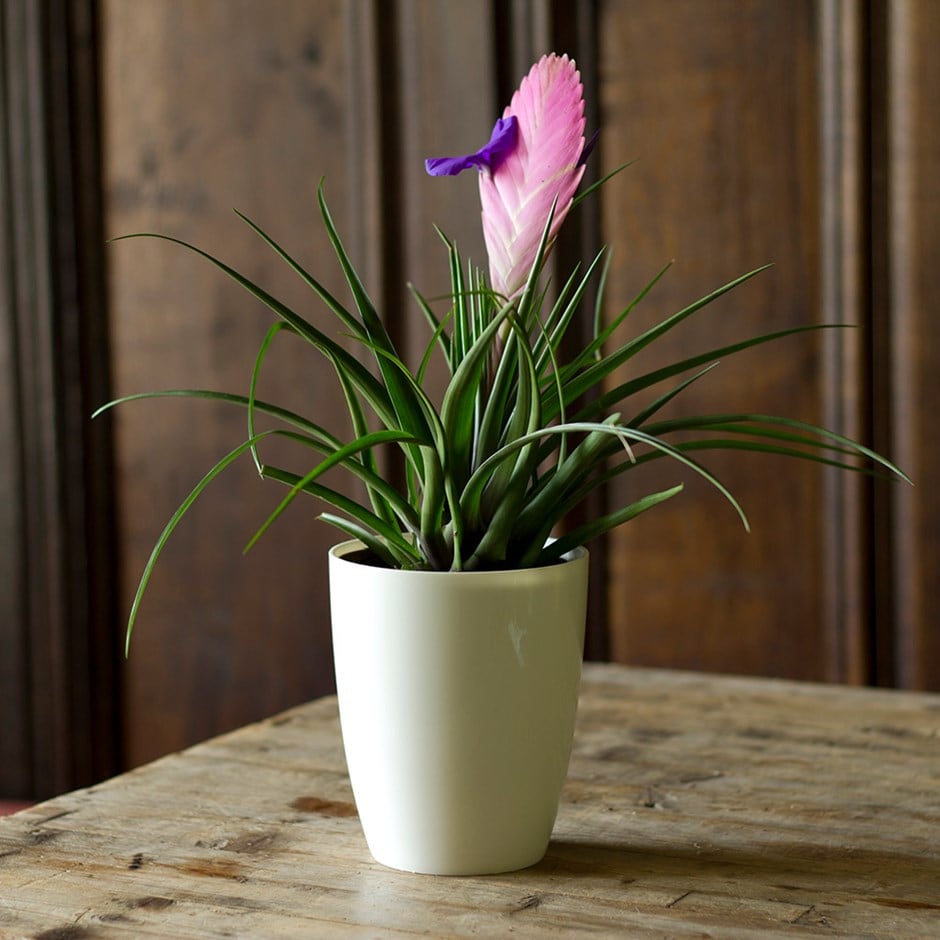 Zoom
Buy all 1 items for the combination
Total: £3.69
Availability: Unavailable
Please note some items are unavailable
Items included (click on thumbnail for more info)