Ready-made borders
The Highgrove Stumpery Collection

This area is based on a Victorian concept of arranging aged tree stumps upside-down to show their intricate root structure with ferns, mosses and lichens encouraged to grow around or on them. The Stumpery at Highgrove is also home to the National Collection of large and broad-leaved hostas - one of the Prince's favourite plants. Iconic buildings, dramatic planting and protected atmosphere make this area a unique highlight.

Planting tip: Choose a spot in partial shade and prepare the area well by digging in lots of composted organic matter. For best results, it is essential that the plants are kept well-watered for the first year, particularly during warmer weather.

The plants are all supplied in 9cm pots.

20% of all Highgrove garden collection sales are donated to The Prince of Wales's Charitable Foundation.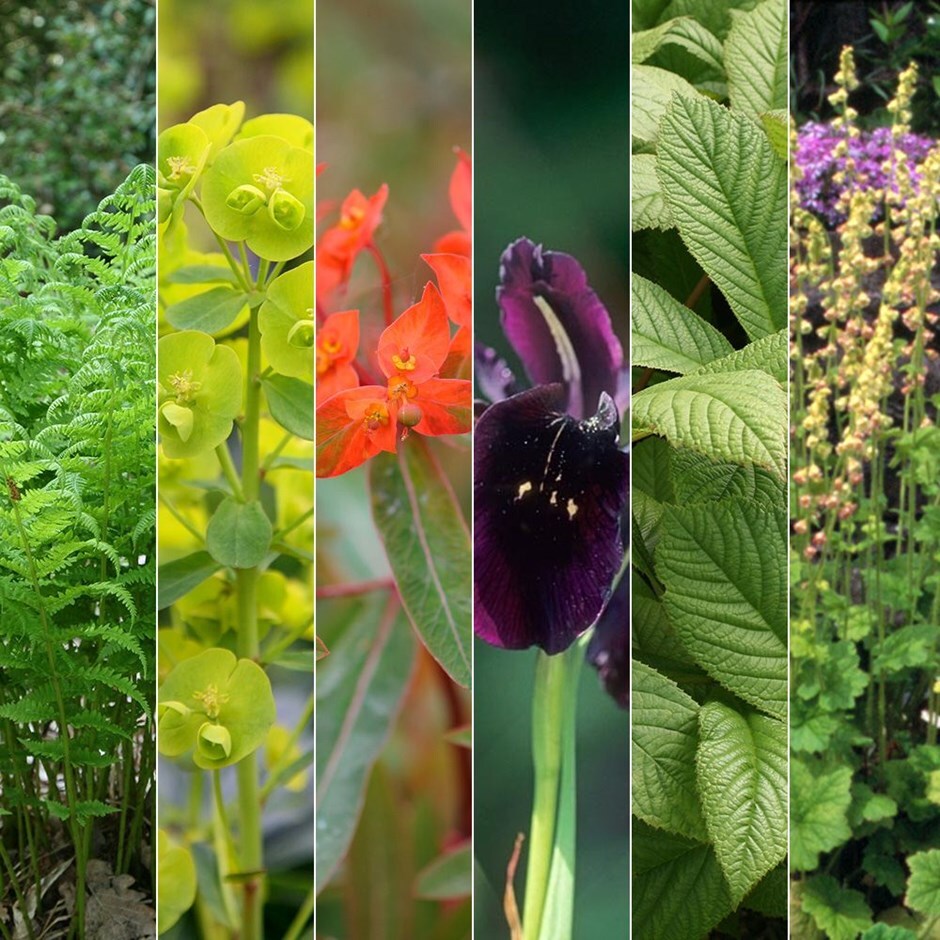 Zoom
Buy all 4 items for the border
Total: £25.96
Availability: Unavailable
Please note some items are unavailable
Items included (click on thumbnail for more info)