Ready-made borders
The Highgrove Mixed Delphinium Collection

Opening over several weeks from the base of the flower spike, these tall and stately perennials put on a magnificent display in early summer. Their flowers will help attract bees and other pollinating insects, while their striking silhouette acts as a strong anchor to less structured planting in the border.

Planting tip: Choose a sunny spot and prepare the area well by digging in lots of composted organic matter. For best results, it is essential that the plants are kept well-watered for the first year, particularly during warmer weather.

The plants are all supplied in 9cm pots.

20% of all Highgrove garden collection sales are donated to The Prince of Wales's Charitable Foundation.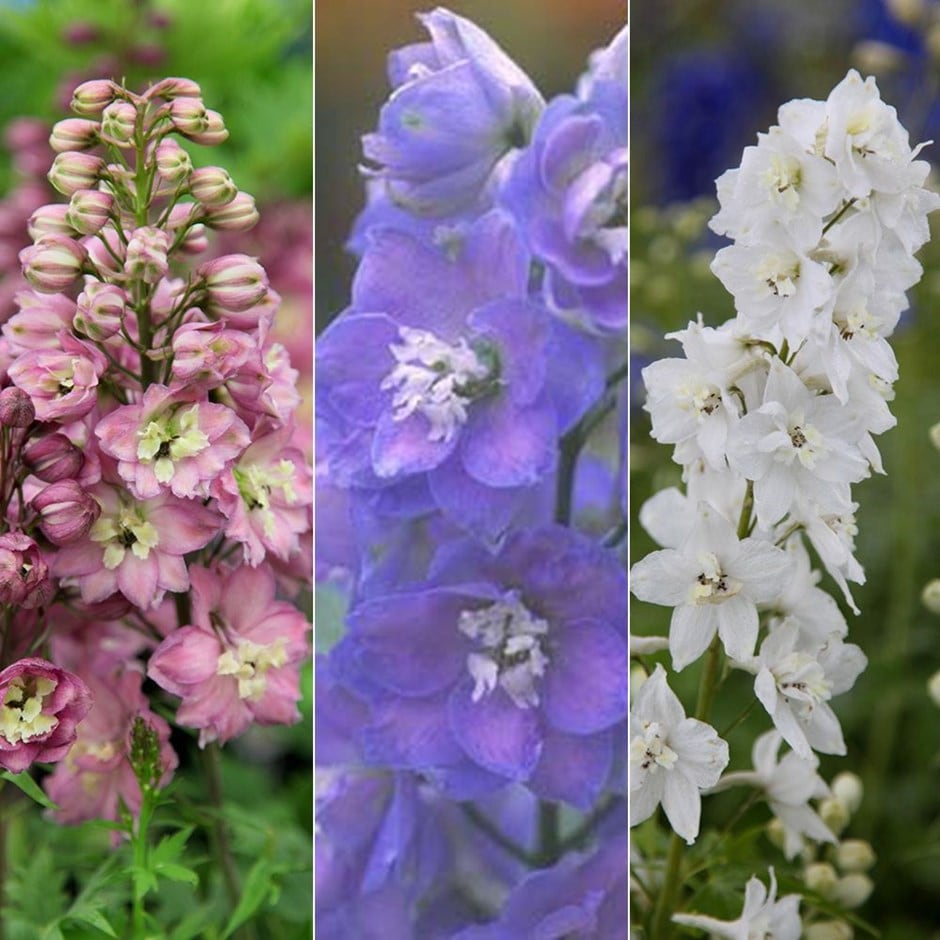 Zoom
Buy all 4 items for the border
Total: £29.96
Availability: Unavailable
Please note some items are unavailable
Items included (click on thumbnail for more info)