Ready-made borders
The Highgrove Mediterranean Garden Collection

Tucked in by south-facing walls, the Mediterranean garden houses a mass of aromatic, grey-leaved plants. Soft blues and mauves are the predominant colours, with rosemary, lavender, hebes and cistus forming the backdrop. Perennials then add splashes of brighter colour.

Planting tip: Choose a sunny spot, where the soil does not retain too much moisture (particularly in winter) and prepare the area well by digging in some composted organic matter. Even though the plants will tolerate a degree of drought once established, for best results, it is essential that the plants are kept well-watered for the first year, particularly during warmer weather.

The plants are all supplied in 9cm pots.

20% of all Highgrove garden collection sales are donated to The Prince of Wales's Charitable Foundation.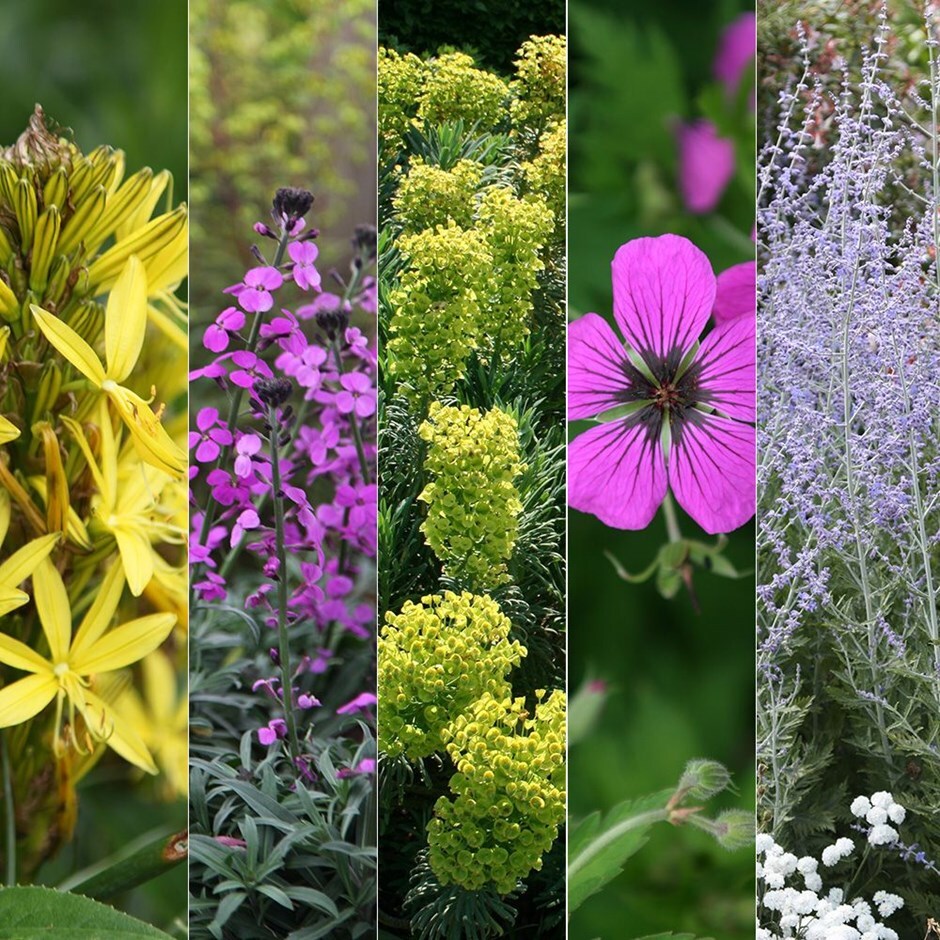 Zoom
Availability: Unavailable
Please note some items are unavailable