Crocus combinations
Phlebodium aureum Davana and pot cover combination
Position: bright, indirect light
Soil: good potting compost
Rate of growth: average
Hardiness: tender (indoors only)
Current height: approximately 30cm (including pot)
Pot covers: comes with a 14cm pot cover.

Please note that the pot in the photograph is not supplied with the plant (which is sent out in a black plastic pot). They do however make excellent potted plants, and if you wish to pot yours up, we do have a wide range of pots on our website to choose from.


Home care: Keep the compost moist (but not waterlogged) at all times, but this can be cut back a little in winter. If you can't place it in a humid atmosphere like your bathroom you can still grow this plant, just mist the leaves regularly with water and or place the pot on a tray of damp pebbles.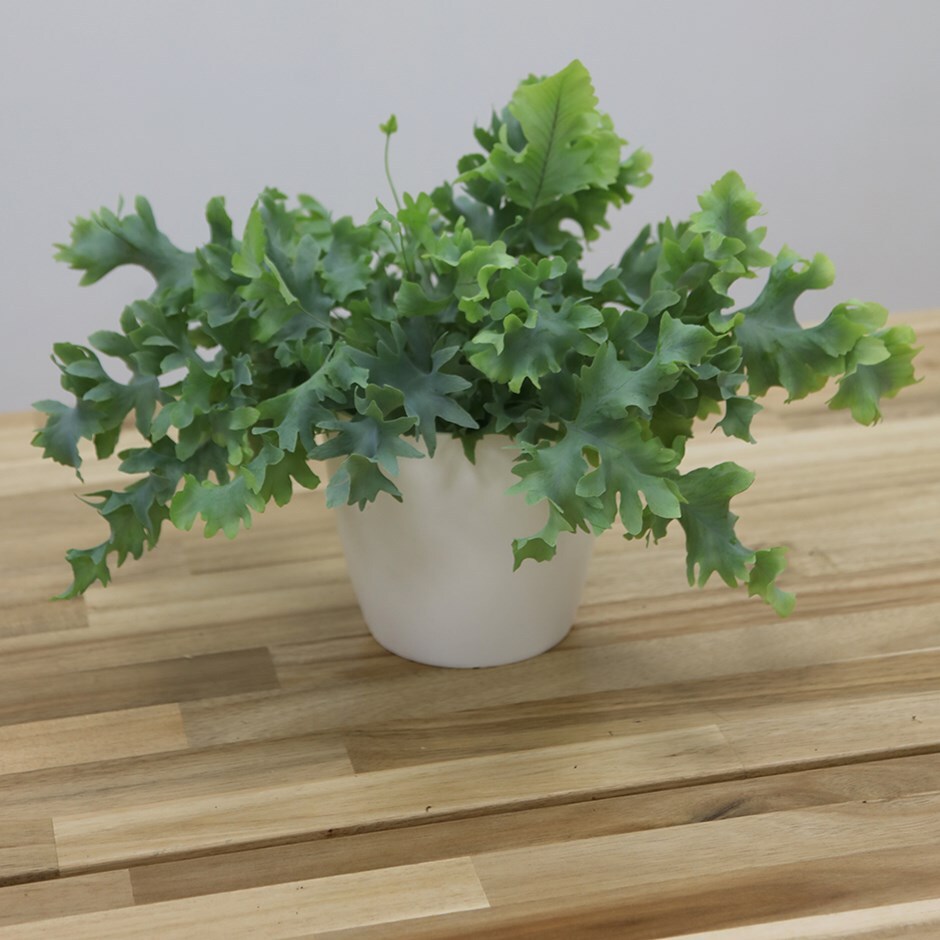 Zoom
Buy all 2 items for the combination
Total: £20.98
Items included (click on thumbnail for more info)