Crocus combinations
Philodendron scandens 'Micans' & pot cover combination
Position: bright filtered or indirect light
Soil: good potting compost
Rate of growth: fast
Hardiness: tender (indoors only)
Current height: approximately 10cm (+ or - 10% including the pot)
Pot cover: comes with a 14cm Brussels round soap pot

When they first emerge, the heart-shaped leaves of this trailing house plant have a pinkish hue that adds a subtle colour contrast to the more mature foliage. Pop it on a bright windowsill or shelf (out of direct sunlight), and its slender stems will gradually lengthen as it grows.

The leaves are also noted for their ability to help purify the air inside the home, so not only do they look lovely, but they are very useful too!

This gorgeous plant comes with a 14cm Brussels round soap pot cover, so it can be popped straight in and placed on a table or shelf.


Home care: Water freely when in growth, but keep drier in winter. Mist the leaves regularly with water to increase humidity and every so often put it under a cold shower to wash off the leaves. Make sure the winter temperatures stay above 10°C, and repot every couple of years.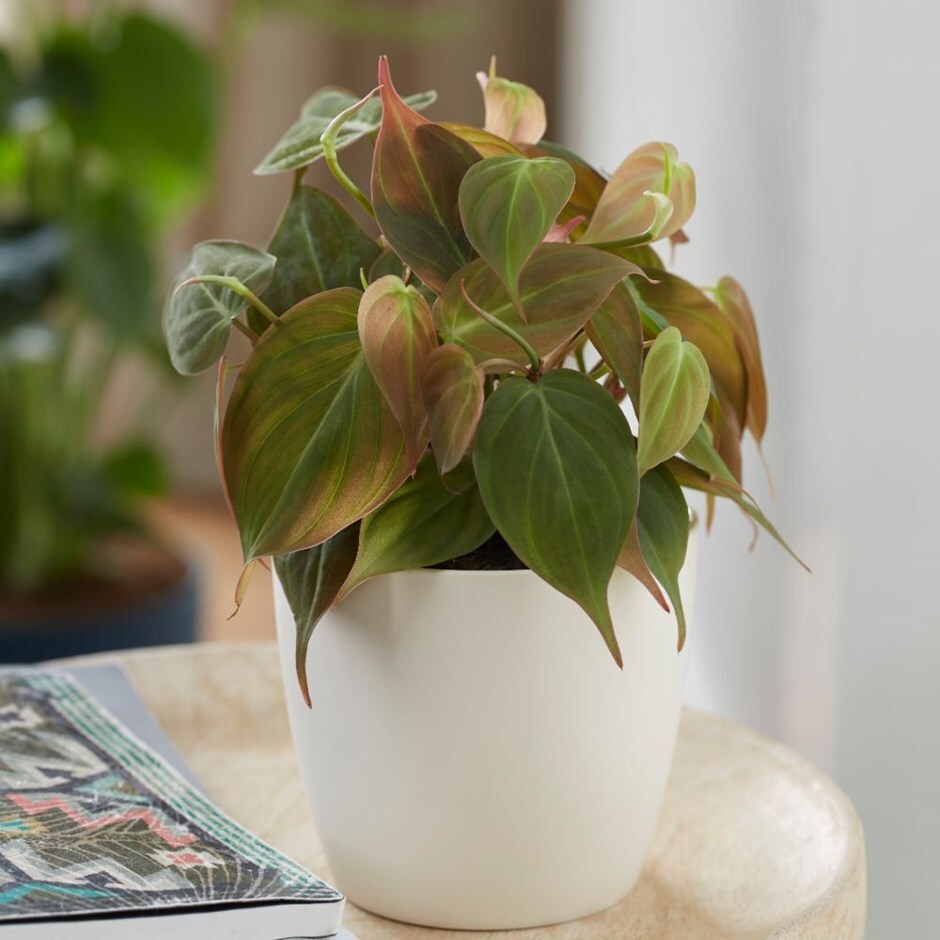 Zoom
Buy all 2 items for the combination
Subtotal: £18.68
Promotions: -£3.00
Total: £15.68
Availability: in stock (shipped within 1-2 working days)
Items included (click on thumbnail for more info)