Crocus combinations
Philodendron hastatum - silver sword & pot cover combination
Position: bright filtered or indirect light
Soil: fertile: good potting compost
Rate of growth: fast
Hardiness: tender (indoors only)
Current height: approximately 40cm (including pot)
Pot covers: comes with 19.5cm Leon granite planter.

The large leaves, which become more arrow-like as the plant matures, are a soft grey-green colour, which almost gives them a metallic sheen. They form on a stout stem, which has a naturally climbing tendency, so it will need supporting (a moss pole would be ideal) as the plant grows. An easy to grow house plant, it gets quite large as it matures, so in time it will create real impact - as well as add a lush, tropical feel to the home.


Home care: Water freely when in growth, but keep dryer in winter. Mist the leaves regularly with water to increase humidity and every so often put it under a cold shower to wash off the leaves. Make sure the winter temperatures stay above 10°C, and repot every couple of years.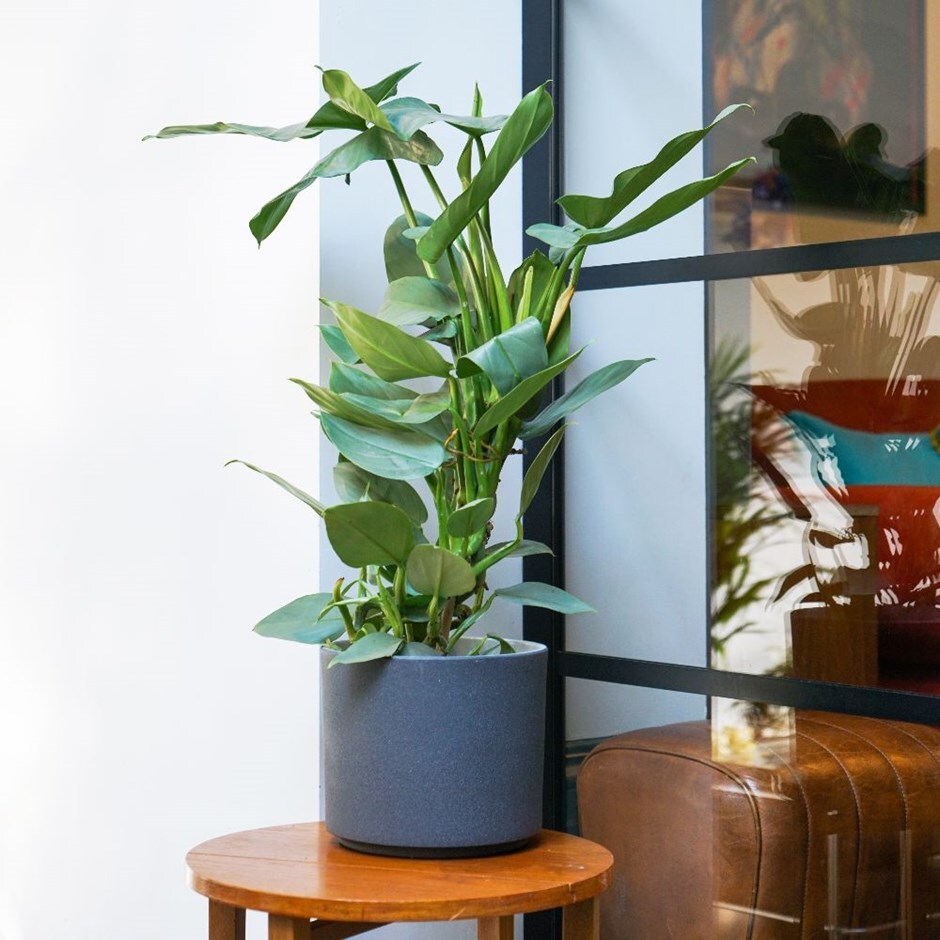 Zoom
Buy all 2 items for the combination
Total: £52.98
Availability: within 4 weeks
Items included (click on thumbnail for more info)