Crocus combinations
Peperomia quadrangularis & pot cover combination
Position: bright light
Soil: good potting compost
Rate of growth: average
Hardiness: tender (indoors only)
Current height: approximately 20cm (including pot)
Pot covers: Includes a 14cm pot cover

Forming on trailing stems, the leaves of this easy to grow house plant are primarily a rich green, but each one has a network of white veins, which gives them a stripy look. It looks really pretty when tumbling over the edges of a pot - and is ideal for placing on shelves or side tables.


Home care: Keep it in a semi-shaded or bright spot with protection from direct sun and water moderatly in summer - allowing the compost to get reasonably dry before repeating the process. Water sparingly in winter. Maintain temperatures above 10°C in winter.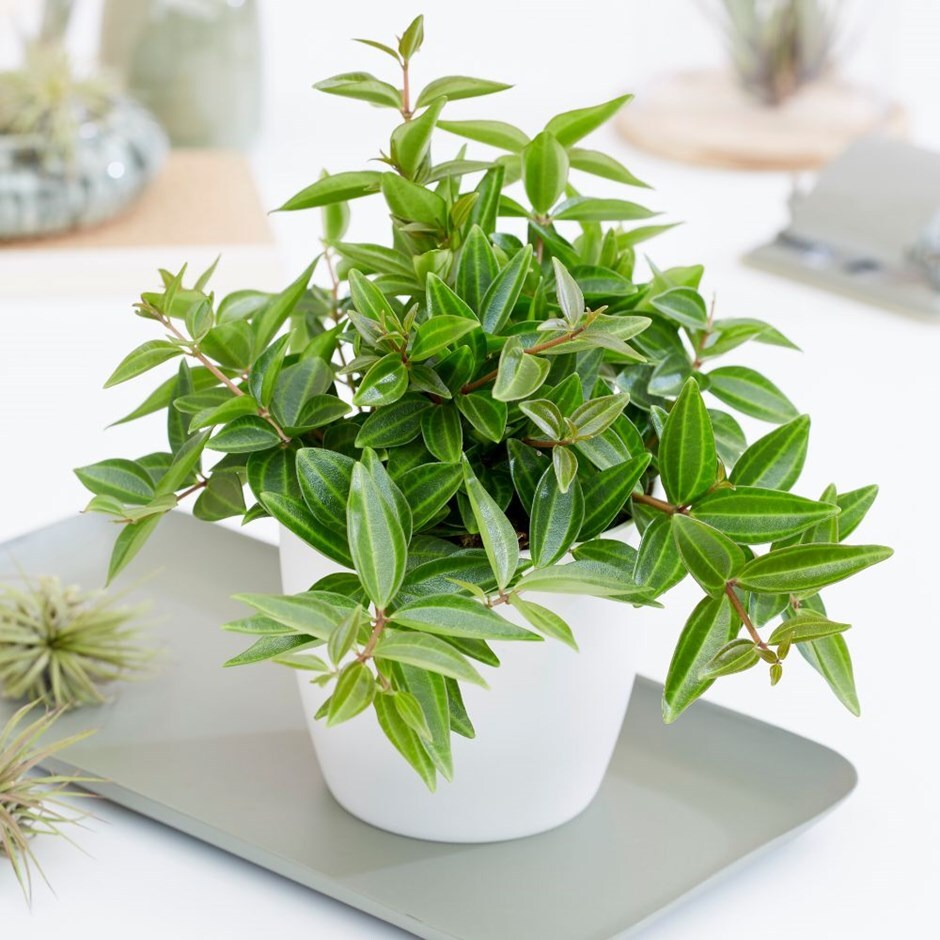 Zoom
Buy all 1 items for the combination
Total: £3.49
Availability: Unavailable
Please note some items are unavailable
Items included (click on thumbnail for more info)