Crocus combinations
Pachira aquatica - money tree & pot cover combination
Position: ideally bright, with some full sun, but will also tolerate shade
Soil: fertile: good potting compost
Rate of growth: slow
Hardiness: tender (indoors only)
Current height: approximately 135cm (including pot)
Pot covers: includes a 25cm pot cover

The stem of this tree-like plant has been plaited, which gives it a decorative feel, and this is topped with a crown of large, rich green leaves. The tough, white plastic pot cover it comes with is the perfect fit for it, so it can be slipped straight in before being placed on display.


Home care: As the name suggests, this plant loves a drink, so do make sure you keep it well watered - particularly during the warmer months. It is important however that the excess water can drain away freely so it is never left sitting in water. In winter it can be watered less often. less. Maintain temperatures above 10°C and mist with water regularly to increase the humidity around the plant - or site the pot on a tray filled with wet shingle. Pot it up every couple of years, but avoid repotting into a much larger pot.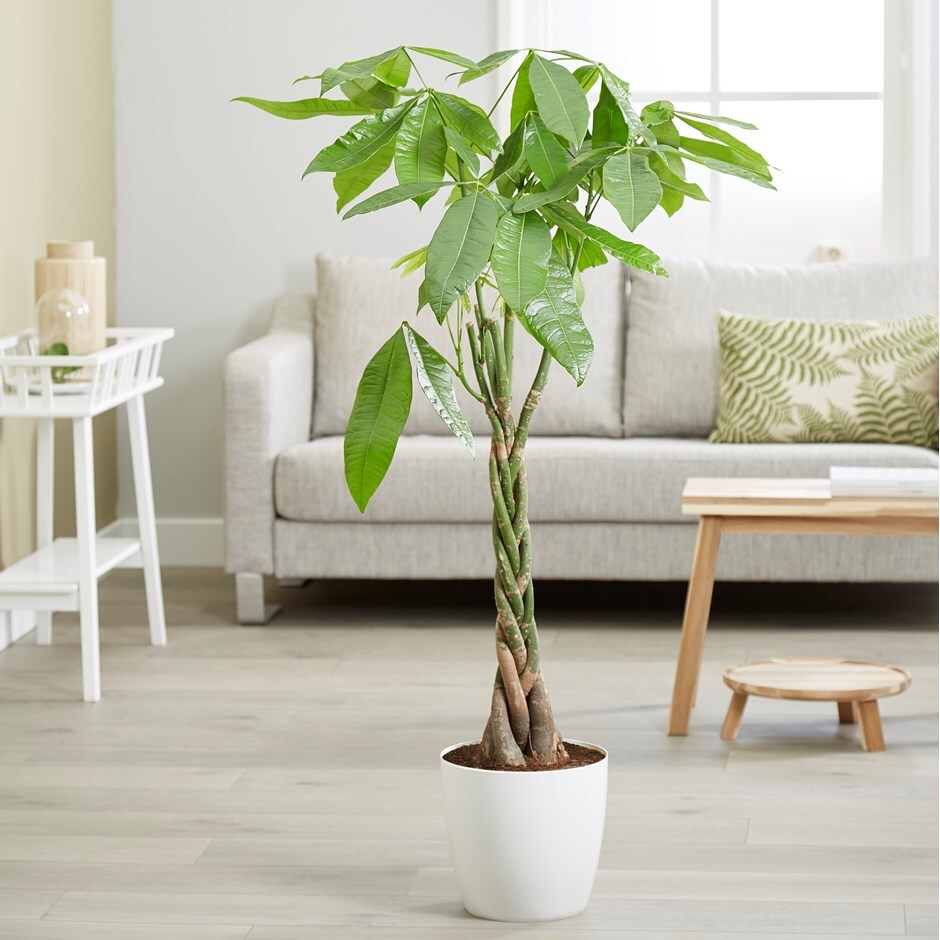 Zoom
Buy all 2 items for the combination
Total: £95.98
Items included (click on thumbnail for more info)