Crocus combinations
Melocactus broadwayi - pope's head cactus & pot cover combination
Position: bright but indirect light
Compost: specialist cacti compost
Rate of growth: slow
Hardiness: tender (indoors only)
Current height: approximately 12cm (including pot)
Pot cover: Includes a 12.5cm pot cover

Forming a rounded, ribbed dome, which is studded with brownish-red bristles that radiate out from woolly-looking spots, this stylish little cactus looks great in a simple pot as a stand-alone specimen - but it will also make an interesting addition to the cactus collection.


Home care: Place it in a bright spot and in spring and summer, water when the compost gets dry, but make sure it never sits in excess water for any length of time. In autumn and winter cut back on the watering but do not let it dry out completely. Avoid a humid atmosphere (no bathrooms or steamy kitchens) and in the warmer months, open a window or door occasionally so it can enjoy the fresh air. Repot every year or two into a slightly larger pot using cacti compost. You will find it easier to tackle if you concertina a couple of sheets of newspaper and then fold these around the spines, leaving a 'tail' that you can use to lift the plant out of one pot and into another. Otherwise invest in some thorn-proof gloves!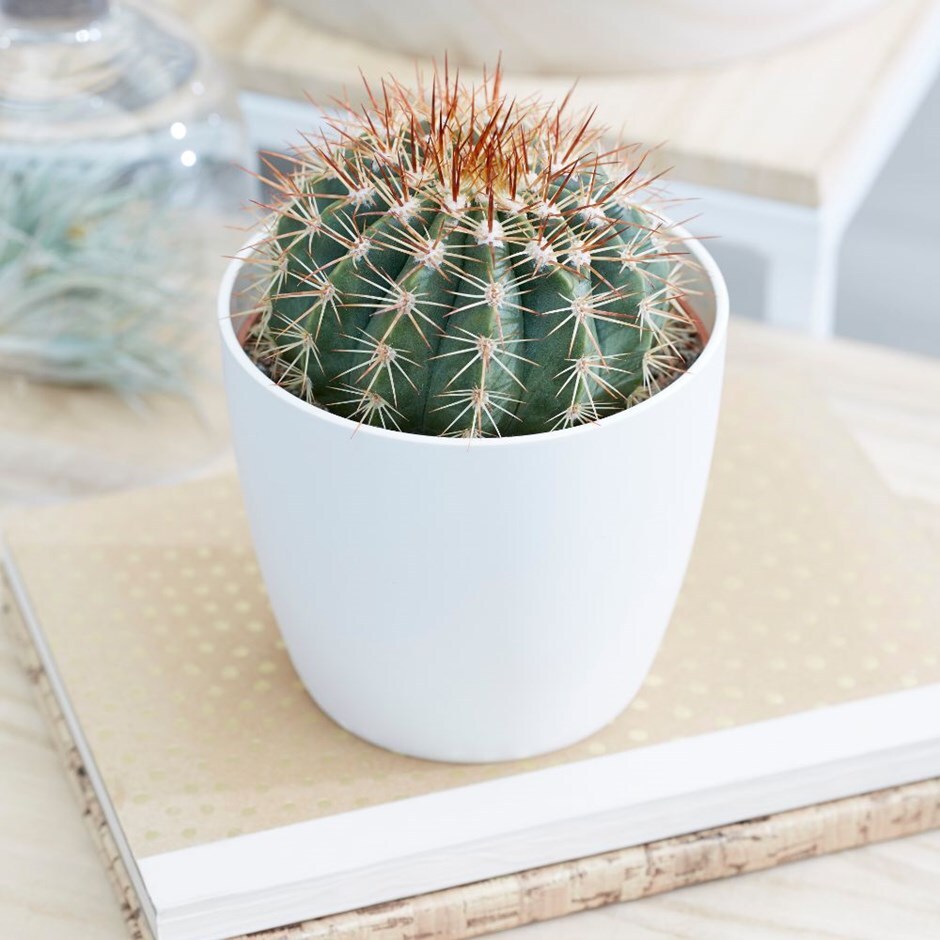 Zoom
Buy all 2 items for the combination
Total: £12.48
Items included (click on thumbnail for more info)