Crocus combinations
herbs & pot combination


Position: full sun
Compost: a good soil-based compost such as John Innes No.3
Rate of growth: average

You can create you own herb garden in even the smallest space with this plant/pot combination. It includes a 6-pack tray of mixed hebs, which could include (amongst others) mint, sage, chives, thyme, parsley, rosemary or lavender. They are all currently potted into 9cm pots, but they come with a hand-thrown terracotta pot, which when filled with compost will provide a beautiful new home for them. Perfect for a sunny patio, or beside the kitchen door where you can easily havest what you need. The pot is fired at a very high temerature, so is virtually frost-proof and it measures 40cm in diameter and 30cm deep.


Garden care: Keep the plants well-watered during the growing season and trim regularly to keep them compact.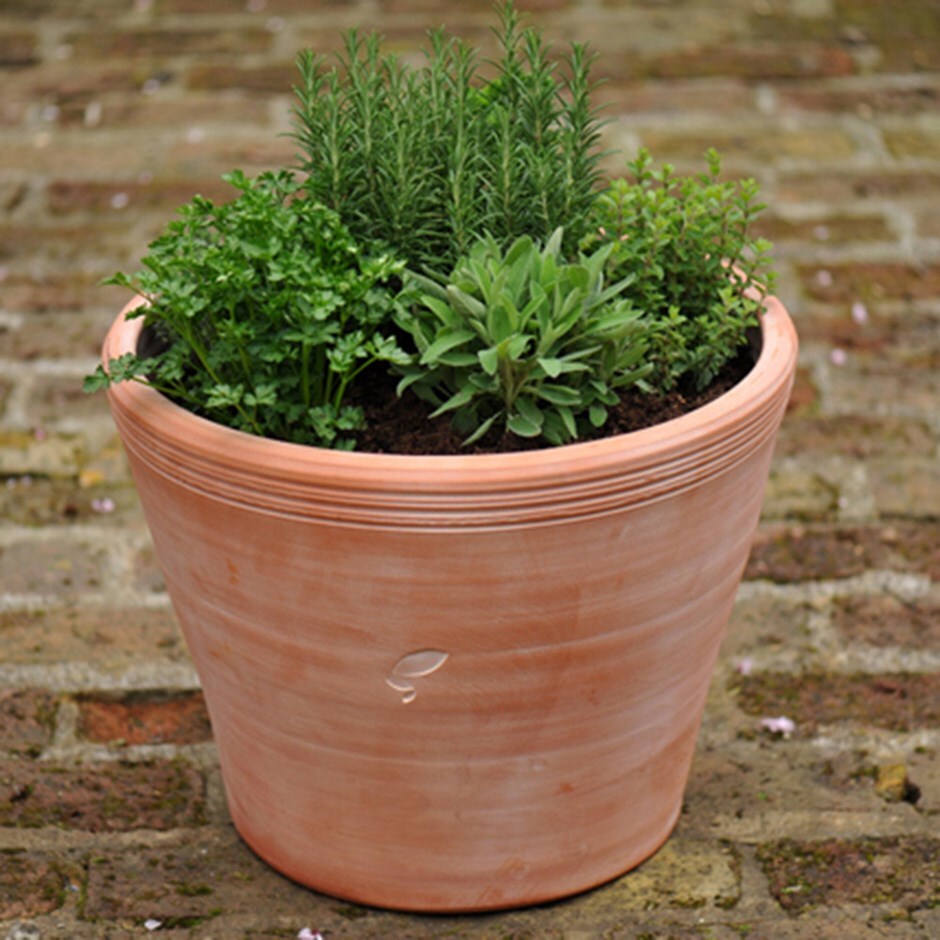 Zoom
Buy all 2 items for the combination
Total: £54.98
Items included (click on thumbnail for more info)