Crocus combinations
Lepismium bolivianum - forest cactus & zinc bowl combination
Position: bright indirect light
Soil: freely draining
Rate of growth: average to fast
Hardiness: tender (indoors only)

This spine-free cactus is usually found growing in the crooks of tree branches in the Bolivian forest, but they also make interesting and handsome house plants. They form a mass of flattened, fleshy stems that look great spilling over the edges of a pot, and provided they get a good amount of light, they are very easy to look after. In optimum conditions, it may also produce pink or white flowers along the stem.

The plant will be delivered with our small hanging bowl planter with a hammered dark zinc finish (Ø20cm x H15cm). Ideal for complementing the lush green foliage and works well in any interior scheme. Supplied with 55cm steel hanging cable including a 7cm hanging loop (lengths may vary).

Please note: hang on a secure hook out of reach of children.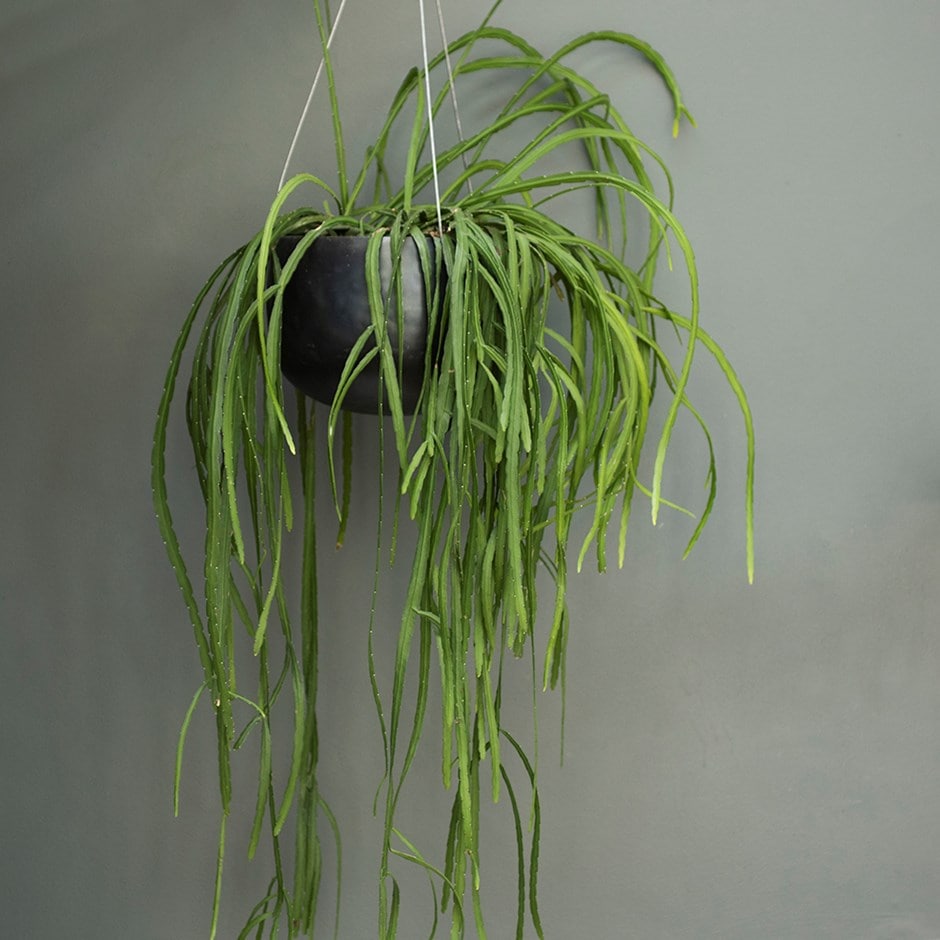 Zoom
Buy all 2 items for the combination
Total: £57.98
Availability: shipped within 2 weeks
Items included (click on thumbnail for more info)