Crocus combinations
Hanging pot basket & vaso taupe classic pot with vervain
Position: full sun
Soil: moist, well-drained soil
Rate of growth: average
Flowering period: June to September
Hardiness: frost hardy

Dark claret flowers are produced throughout summer and into autumn above feathery, green foliage. Ideal for 'hot' borders or in pots on a sunny patio.

This three-piece set includes one plant, a taupe terracotta pot and our steel mesh hanging pot basket. An easy way to enjoy a contemporary 'hanging basket' - just plant up the pot, drop it into the basket and hang from a secure hook. Includes a 55cm steel cable hanger with 7cm hanging loop.


Garden care: Protect plants in winter with a dry winter mulch around the crown.
Please note: hang securely out of reach of children.
Measurements:
Basket - Ø28cm x H25cm
Terracotta pot - Ø23cm x H20cm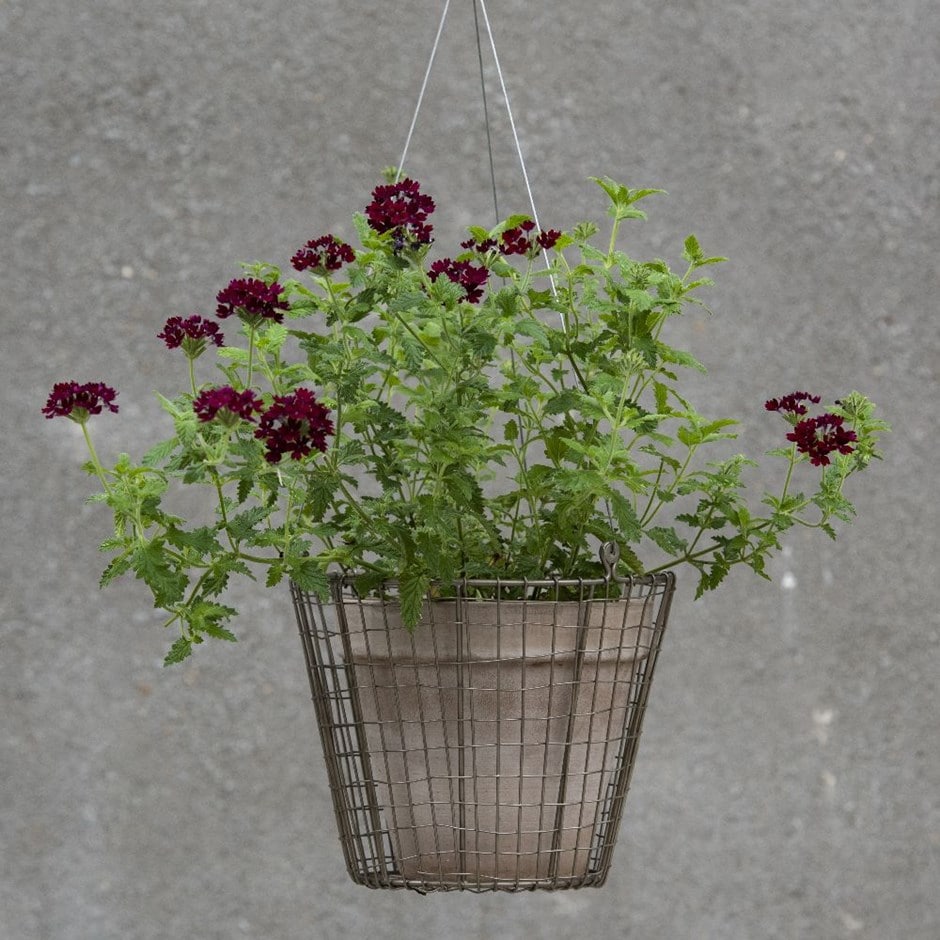 Zoom
Buy all 1 items for the combination
Total: £4.99
Availability: Unavailable
Please note some items are unavailable
Items included (click on thumbnail for more info)