Crocus combinations
Cyclamen 'Rainier Scarlet' & pot cover combination
Position: full sun to partial shade
Soil: fertile: good potting compost
Rate of growth: average
Flower: late autumn/winter
Hardiness: tender (indoors only)
Current height: approximately 20cm (including pot)
Pot covers: choose a 14cm pot cover to give a good fit over the pot.

These plants will have flower and buds when delivered they really make an immediate impact. The cyclamen is classic Christmas must have house plant.


Garden care: If kept in a cool, bright room they will keep on flowering for several weeks if the spent flowers and stems are removed at their base.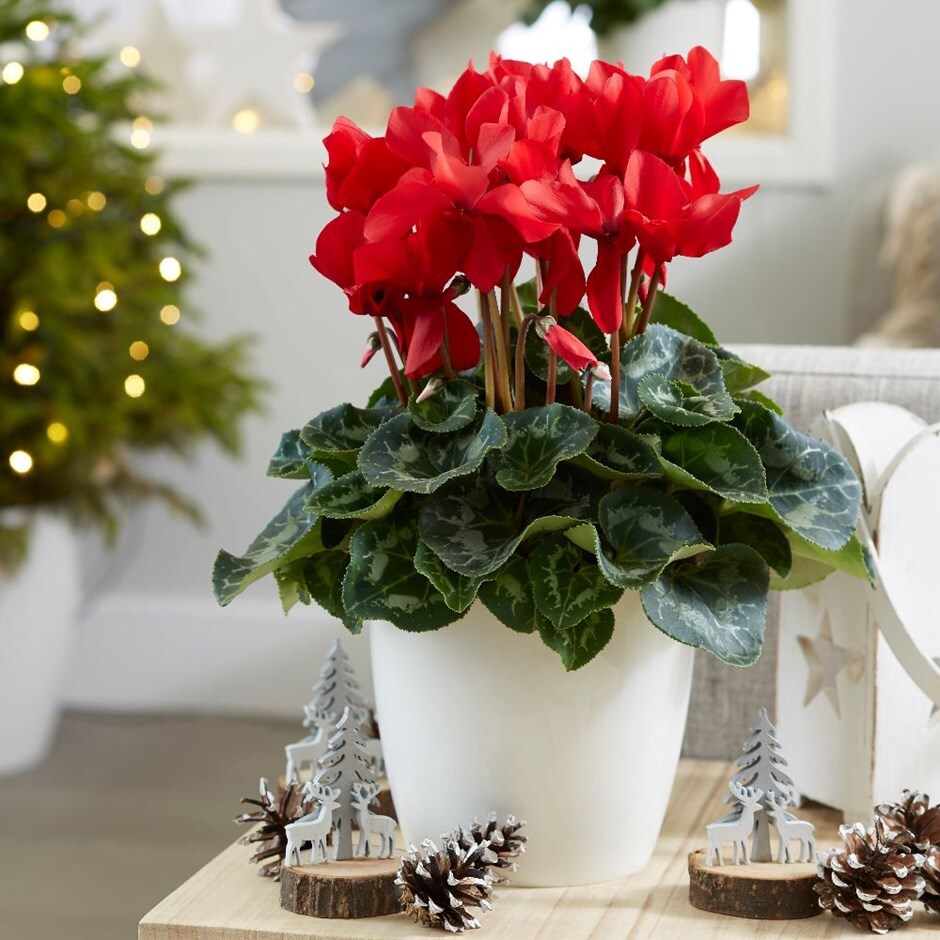 Zoom
Buy all 1 items for the combination
Total: £3.49
Availability: Unavailable
Please note some items are unavailable
Items included (click on thumbnail for more info)