Crocus combinations
Anthurium White Champion & spun metal planter - antique brass
Position: bright but indirect light
Soil: fertile: good potting compost
Rate of growth: average
Flowering period: periodically throughout the year
Hardiness: tender (indoors only)
Current height: approximately 50cm (including pot)

A lovely variation on the red variety, this flamingo flower produces its white waxy flowers off and on throughout the year. Its pretty easy to look after too, so if you are looking for something that will add a bit of understated colour to a brightly lit room, then this could be the one.


Home care: Water freely when in growth, but keep dryer in winter. Mist the leaves regularly with water to increase humidity and every so often put it under a cold shower to wash off the leaves. Make sure the winter temperatures stay above 15°C, and repot every couple of years.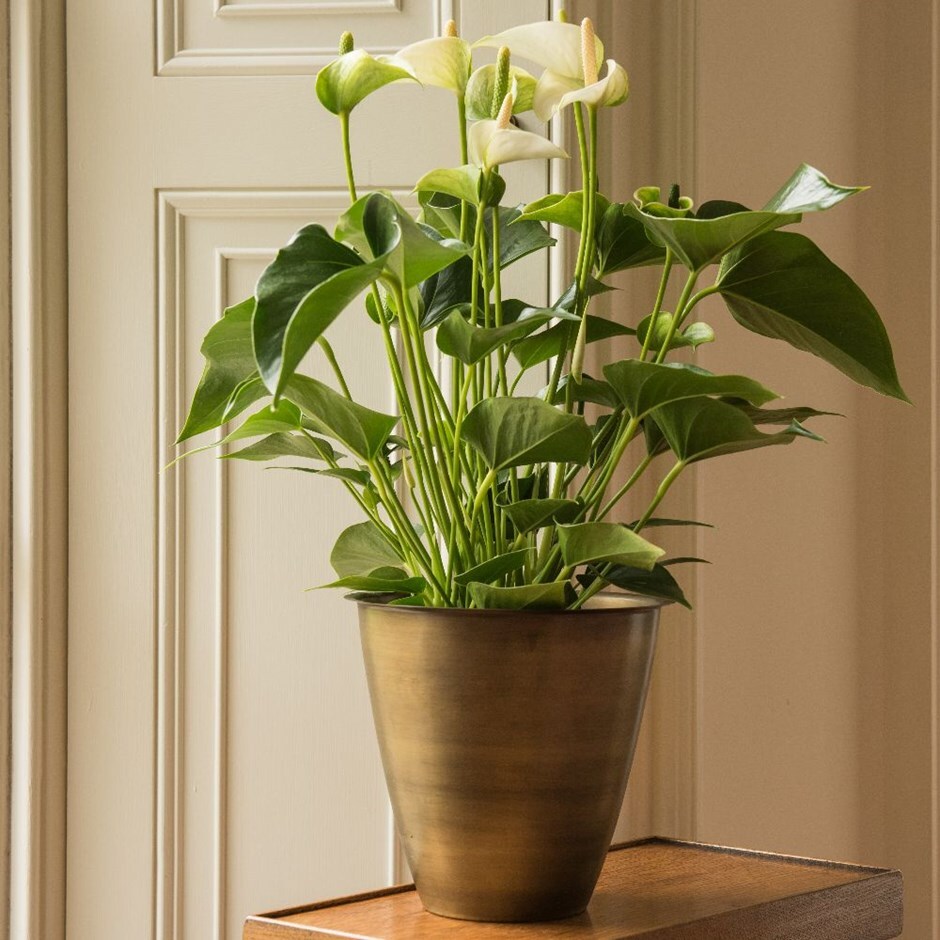 Zoom
Buy all 2 items for the combination
Total: £37.98
Items included (click on thumbnail for more info)