Crocus combinations
Aloe arborescens - deer-horn cactus & pot cover combination
Position: bright but indirect light
Soil: good potting compost, well drained
Rate of growth: slow
Flowering period: early summer generally
Hardiness: tender (indoors only)
Current height: approximately 25cm (including pot)
Pot cover: includes a 14cm pot cover

In its native Africa, this stately succulent will form a sizeable clump made up of rosettes of slender green leaves, each with a short, toothed edge. When grown as a house plant, it stays smaller, but no less impressive - and in the right conditions, each rosette may also produce a bottle brush-like 'poker' of cylindrical red flowers. It's a stylish and architectural gem.


Home care: Water moderately when growing, and sparingly when dormant through the winter months. Feed with a balanced liquid fertiliser 2-3 times during the growing season.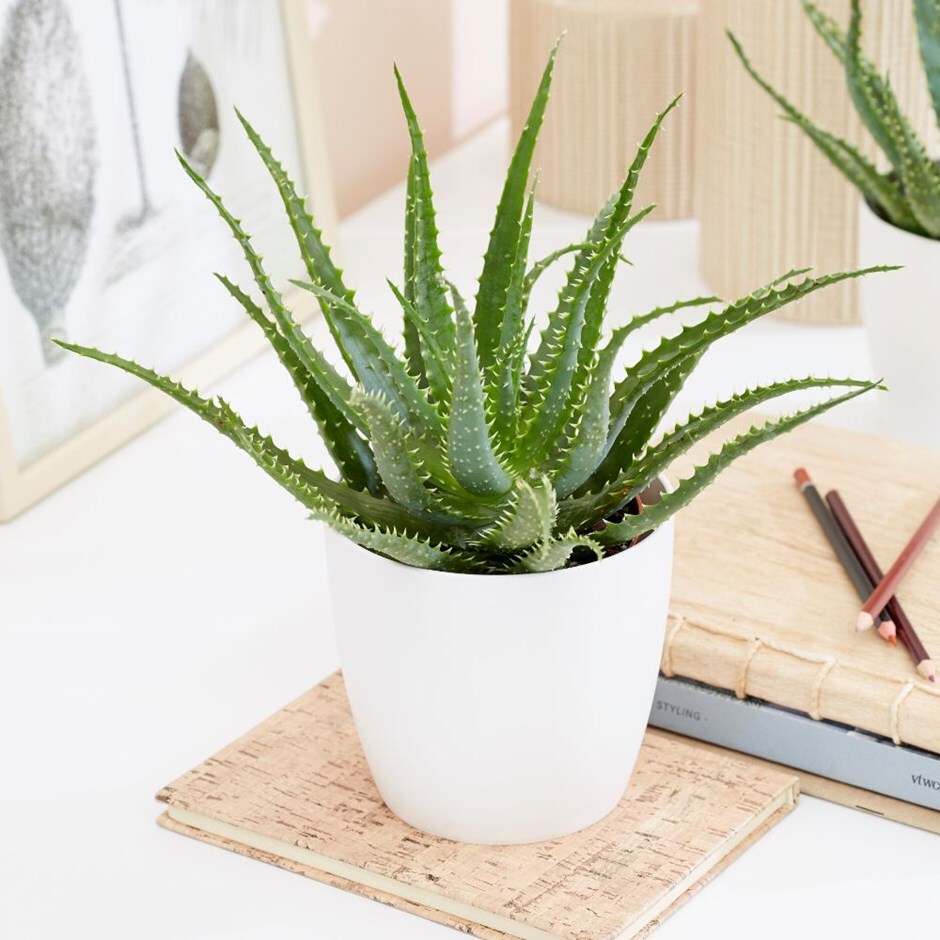 Zoom
Buy all 2 items for the combination
Total: £23.48
Availability: in stock (shipped within 2-4 working days)
Items included (click on thumbnail for more info)