Self watering tray
Neat, simple capillary watering trays ensure that plants are watered automatically for up to 14 days. An inner support board, covered in capillary matting is positioned inside an outer reservoir tray. The plants sit on the capillary matting drawing water as needed. The capillary matting draws water in turn from the integral reservoir This system is far preferable to standing plants directly into water as this can cause root rot due to over watering. Large capacity ideal for use in the greenhouse or as a plant sitter tray while you are away on holiday.

Capacity: 8 litres

Size: 56cm length x 40cm width x 4cm depth.
There are currently no 'goes well with' suggestions for this item.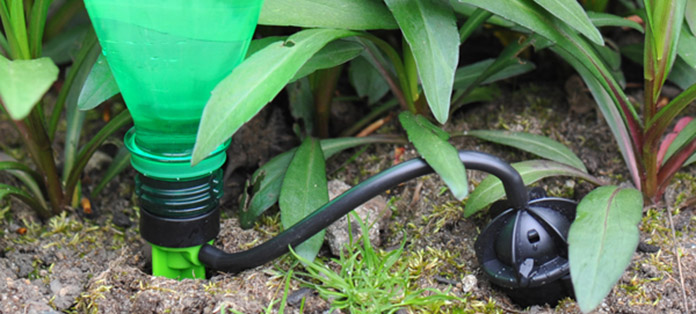 For most gardeners, the main drawback of taking holidays away from home is the adverse affect it has on the garden. The dread of returning home to find knee-high grass, pest- and disease-ridden fruit and vegetables and container plants burned to a crisp.
Read full article
Watering the garden can take a lot of time during the summer months, especially if there is a prolonged dry spell. If you are new to gardening, it is easy to think the simplest solution is to unravel the hose each evening and shower the whole garden using
Read full article