Scilla mischtschenkoana
squill bulbs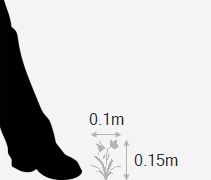 Position: full sun or partial shade
Soil: moderately fertile, humus-rich, moist, well-drained soil
Rate of growth: average
Flowering period: February to March
Flower colour: pale blue with a darker stripe
Hardiness: fully hardy
Bulb size: 6/7

In late winter or early spring, star-shaped, pale blue flowers, which have a darker stripe along the length of their petals, appear with the narrow basal foliage.


Garden care: Plant bulbs 8 - 10cm deep and 8 - 10cm apart in autumn, in clumps or naturalistic drifts where they can remain undisturbed for several years.


Bulbs are ideal for anyone who rates themselves as 'keen-but-clueless' because they are one of the easiest plants to grow. Provided you plant them at the right time of year at more or less the right depth, they will reward...
Read full article